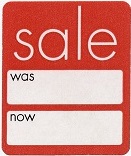 &pound1,607
£1,420
EZ Mover EPT12-EZ
Semi Electric Pallet Truck, 1200kg
Electric lift & drive, manual lower
1200kg lift capacity, DC power
More manoeuvrable than a hand pallet truck
Low own weight of 130kg, very small dimensions
Easy change lithium battery
(Not suitable for outside use and on tail lifts - see alternative E-Truck)
Fork Size
(mm)
Lift Height
(mm)
Availability
Normal Price
(GBP)
Net Price
(GBP)
Buy Now
560 x 1150
195
In Stock
£ 1,607
£ 1,420
EZ Mover EPT12-EZ, Semi Electric Pallet Truck, 1200kg
With very small dimensions, the low cost EZ Mover EPT12-EZ electric pallet truck from EP Equipment, is a popular choice when replacing a hand pallet truck in light duty pallet handling applications. Fully powered drive makes easy work of moving pallets of up to 1.2 tonnes.
The EZ Mover is useful in many applications, including production, warehousing and retail. As small as a standard pump truck and with a very low service weight of 130kg, it is well suited to small warehouses where size is important in confined storage areas. It is also suited to retail environments, on shop floors. Please note: the EZ Mover is not suitable for use in outdoor conditions, or on delivery vehicles.
Charge & go! The EZ Mover's lithium-ion battery provides up to 3 hours of run time on a single charge. The battery can be rapidly removed and weighs only 3.7kg: very easy for the operator to change. An electromagnetic brake provides greater operator protection.
An alternative E-Truck is available for heavier pallets of up to 1500kg and for medium duty pallet handling applications.
Features:
1200kg load capacity
Low service weight of only 130kg
Powered lift & drive, manual lower
Electromagnetic brake
Lightweight battery with average 3 hour run time
DC Controller
Lifting range from 80mm - 195mm
Very compact with small dimensions
Maintenance free lithium battery technology
Low purchase cost
CE certified
1 year warranty
Replacing a hand pallet truck with an electric pallet truck eliminates operator pushing, pulling and pumping of loads. It prevents staff injuries and sickness associated with manual handling.
Please feel free to
contact us
for further information
EZ Mover EPT12-EZ, Semi Electric Pallet Truck, 1200kg
| Technical Data | Unit | Info |
| --- | --- | --- |
| Model | | EZ Mover EPT12-EZ Basic |
| Operator Type | | Pedestrian |
| Lift Type | | Electric |
| Load Capacity | Kg | 1200 |
| Net Weight (including battery) | Kg | 130 |
| Dimensions | Unit | Info |
| Lowered Height (Forks) | mm | 80 |
| Lift Height | mm | 195 |
| Fork Span | mm | 560 |
| Fork Length | mm | 1150 |
| Individual Fork Width | mm | 150 |
| Gap Between Forks | mm | 260 |
| Load Centre | mm | 600 |
| Overall Width | mm | 560 / 685 |
| Overall Length | mm | 1540 |
| Length without forks | mm | 390 |
| Ground Clearance | mm | 27 |
| Wheels | Unit | Info |
| Fork Roller Material | | Vulkallon |
| Drive Wheel Material | | Vulkallon |
| Drive & Performance | Unit | Info |
| Drive Motor Power (Kw) | kw | 0.65 |
| Travel Speed, loaded/unloaded (Kmh) | Kmh | 4.0 / 4.5 |
| Max Gradeability on slopes, loaded / unloaded | % | 4.0 / 10 |
| Battery Voltage/Capacity A/h | V / A/h | 24/20 |
| Battery Type | | Lithium-Ion, Maintenance Free |
| Charger Internal or External / Rating | | External |
| Lift Motor Rating | Kw | 0.5 |
1. The paramters in the table are for the standard models
2. Parameters may be subject to manufacture changes without notice