Health

& Safety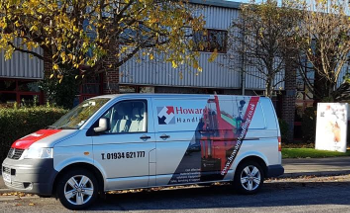 Howard

Handling is committed to Safety
Howard Handling supplies high quality handling equipment and maintenance services. We work with manufacturers and sub-contractors who have consistently demonstrated to us the quality and reliability of their products and services over many years. Consequently our suppliers are longstanding and trusted partners.
Customers who purchase handling equipment from us can naturally expect it to comply with all relevant UK and European directives.
Before you purchase your equipment, we recommend that you tell us about your application, as we want to ensure that the equipment you choose is right for your needs. If in doubt, we will be happy to visit, to carry out a
site survey
and to spec up your application for you.
Once you receive your equipment, we would recommend a visit for operator familiarisation, where your operators can ask questions, practice and thoroughly understand the equipment's operating instructions. Whether you have purchased your handling equipment from us or elsewhere, we strongly advise that your handling equipment is backed up with a regular service and maintenance plan in order to ensure its ongoing safety and to prevent unnecessary, expensive and potentially hazardous breakdowns.

Customers who purchase service and maintenance services from us can expect high quality parts and workmanship, attention to detail and courteous, well trained staff. Please see our service and support pages for further information.