Our

Service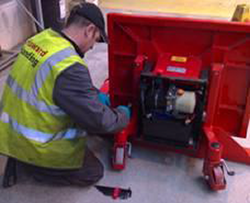 Howard Handling has 20 years' experience of supplying, servicing and repairing pallet trucks and handling equipment.

In our experience, the cheapest way to run a fleet is to invest in good quality, fully serviceable equipment – then back up with a regular maintenance schedule.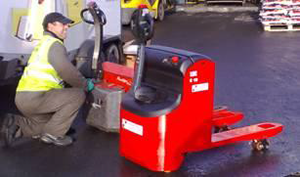 Whether you have purchased your handling equipment from us, or elsewhere, we have the right Preventative Maintenance Plan for you.

We offer on-site service and repair to any make of hand pallet truck, in addition to many models of powered pallet trucks, pallet stackers, lifters, trolleys and other handling equipment. We ensure that your fleet receives the regular safety checks required by law.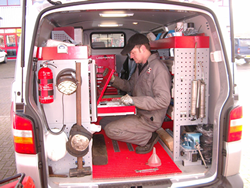 All Preventative Maintenance Plans include free of charge ID plating of equipment. We will plate your trucks with a unique identification number and will hold complete computerised records of all service and inspection work carried out to each individual truck.

ID plating allows you to stay in control of your equipment costs and is an invaluable tool for both budget and health and safety audits.

Alternatively you can request a one-off service or repair visit.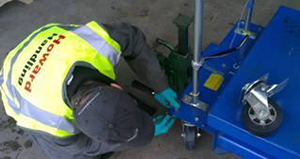 At all times you can expect our engineers to give you honest, independent advice. We pride ourselves on a job well done at a fair price.

Please contact us to tell us about your maintenance requirement, or to request an engineer visit or free of charge site survey.

If you require a service visit, then please contact us for details and to arrange a convenient time.