Why

Howard

Handling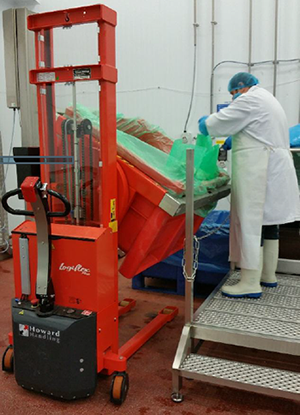 With so many forklift truck suppliers and handling equipment catalogues
to choose from, what makes Howard Handling the best choice for you?
1. We Are Not A Manufacturer
Howard Handling is independent, which means that we aren't restricted in the products that we can sell, service or recommend. We are free to offer you the best equipment for your particular needs - and can easily change the product or service if your handling application changes. Our independent status also means that we can service and repair manydifferent makes and modelsof pallet trucksand lifters.
2. We Never Put A Healthy Truck Down!
Howard Handling's primary business is the service and maintenance of pallet trucks, lifters and other pedestrian handling equipment – regardless of where you purchased them. If you have equipment that is still safe and cost effective to use, we will NEVER try to sell you a replacement.
3. We Solve The Handling Problems That Catalogues & Forklift Companies Won't
Howard Handling specialises in the supply, service and repair of pallet trucks, lifters and other pedestrianised materials handling equipment. Because we are engineers, we are happy to modify your existing equipment, or supply custom equipment to solve a handling problem that can't be properly solved with a standard machine. We can make adjustments to standard equipment to make them more user friendly or economical for your handling application. We are happy to look at your handling issue and offer independent, friendly,no-obligationadvice.
4. We Provide Quality Local Service
Howard Handling is part of a National Maintenance Network. By far the biggest advantage of this arrangement is that our customers get a quality of customer service, fast response and attention to detail that is usually only found when working with a small local company. We believe that our National Maintenance Network gives our customers the best of both worlds: high quality local service that stretches across the UK.
5. Satisfied Customers Since 1995
Howard Handling has been suppling its customers with high quality products and service. Our company started life as a small local servicer of hand pallet trucks, our business has grown to include the sale, service, repair and rental of manual and powered pallet trucks and handling equipment throughout the UK. Ourcontinued growth is a testamentto our abilityto offer our customersgood service at a fair price.