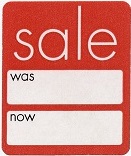 &pound15,964
£9,925
Panther Maxi Inox
Used Stainless Electric Pallet Truck
ID R-1123: Condition A (Very Good)
Very low usage hours (57)
Exceptional build quality from Danish manufacturer Logitrans
Designed for pharma and food applications
Made from AISI 316 polished stainless steel
AC technology & programmable Curtis controller
1 year warranty
Fork Size
(mm)
Info
Availability
Normal Price
(GBP)
Net Price
(GBP)
Buy Now
520 x 1066
Grade A (Very Good Condition)
In Stock
£ 15,964
£ 9,925
Logitrans Panther Maxi Inox, Stainless Steel Powered Pallet Truck, Used, 1800kg
ID No: R-1123
Condition: A (Very Good) / Hours: 57 (Very Low)
1 Year Warranty (On-Site UK Mainland, Parts & Labour)
The Panther Maxi Inox from Danish manufacturer Logitrans is designed for optimum hygienic handling of goods and to minimise the risk of bacterial contamination. This is an exceptionlly high quality stainless electric pallet truck.
Logitrans have developed their Inox range of stainless steel pallet trucks, scissor lifts and stacker trucks for environments where strict hygiene is needed on the surfaces that are in direct contact with the goods being handled. They are particularly useful in food manufacturing applications (eg meat, fish, dairy), as well as in chemical and pharmaceutical industries.
Logitrans focus on the safety and ergonomic working conditions of the user. High quality is ensured through an extended test programme and in co-operation with experts in health and safety.
Features:
Acid-resistant and electric polished fork chassis, manufactured from AISI 316L stainless steel
Electric lift/lower and drive: no operator effort required
Closed forks and electro-polish finish, for easy cleaning
AC technology with programmable Curtis controller
Small dimensions and excellent manoeuvrability, for use in confined spaces
Very high quality components, for long operating life and low maintenance costs
Ergonomically correct handle ensures relaxed operator hold
Multigrip drive wheel for superior traction in wet and slippery conditions
Coldstore oil
Please feel free to
contact us
for further information
Logitrans Panther Maxi Inox, Stainless Steel Powered Pallet Truck, Used, 1800kg
ID No: R-1123
Condition: A (Very Good) / Hours: 57 (Very Low)
1 Year Warranty (On-Site UK Mainland, Parts & Labour)
| Technical Data | Unit | Info |
| --- | --- | --- |
| Model | | Panther Maxi Inox |
| Operator Type | | Pedestrian |
| Lift Type | | Electric |
| Load Capacity | Kg | 1800 |
| Dimensions | Unit | Info |
| Lowered Height (Forks) | mm | 90 |
| Lift Height | mm | 200 |
| Fork Span | mm | 520 |
| Fork Length | mm | 1066 |
| Wheels | Unit | Info |
| Fork Roller Material | | Vulkollan |
| Drive Wheel Material | | Multigrip |
| Drive & Performance | Unit | Info |
| Battery Voltage/Capacity A/h | V / A/h | 24 / 110 |
| Battery Type | | Maintenance-Free |
| Charger Internal or External / Rating | | Internal 24/ 12 |
Awaiting videos, please check back soon