Retail Handling Equipment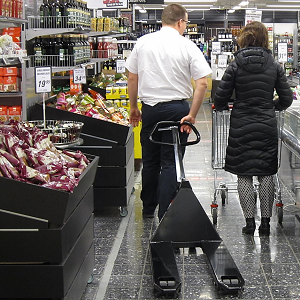 Logitrans Panther Silent

A Panther Silent hand pallet truck is used in a retail store. Specially designed for customer areas such as shops and showrooms, it has non-marking wheels that are gentle on expensive floorings.

The soft compound wheels are virtually noiseless, which also makes the Panther Silent ideal for early morning deliveries in transport & distribution industries.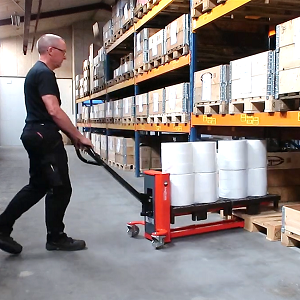 Powered Pallet Stacker

A pedestrian electric pallet stacker is used to unload lorries and move pallets around a warehouse.

This model has higher ground clearance and initial lift forks. It is here used where there are ramps and uneven floors. The higher ground clearance allows the stacker to be driven over areas where a standard pallet stacker would ground out and become stuck.

Walk-behind stackers are ideal for confined spaces and busy areas where a traditional forklift truck would be unsafe.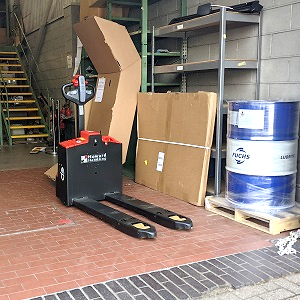 E-Truck Electric Pallet Truck

A powered pallet truck with 1500kg lift capacity is used here in a retail environment to unload and move pallets of tiles. This model is suitable for both warehouse environments and is compact enough for use on a shop floor.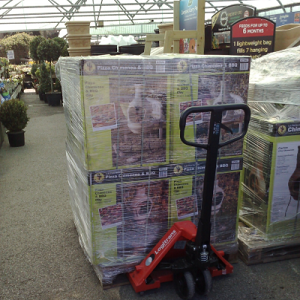 Logitrans Panther Hand Pallet Truck

A Logitrans Panther hand pallet truck is used in a garden centre for lifting and transporting goods.

The Panther has small dimensions and a large turning angle, so is ideal for confined areas such as shop floors, showrooms and small warehouses.